Answers to frequently asked questions (FAQ)
We are happy to answer any questions about Temet as a company, our products and services, or any other question you may have. You can also contact us by sending an email . We also welcome suggestions for new Q&A questions.
Following is a selection of frequently asked questions:
Q: Following the various ownership and structure changes in Temet, would Temet continue to supply the same products, as well as spare parts and support.
A: We've undergone many changes in recent years to further improve our products, their quality, our production methods and capabilities, and services. As our products are designed to remain on standby for decades, Temet is committed to keep the compatibility of older generation of products, as well as providing their spare parts and full support for their entire lifetime. This stipulation is also required in many of our government contracts.
Q: How can you guarantee that your products are being manufactured by Temet in Finland?
A:We welcome you, since we take great pride in our Finnish quality, to come and see for yourself our production lines in our Espoo and Helsinki facilities.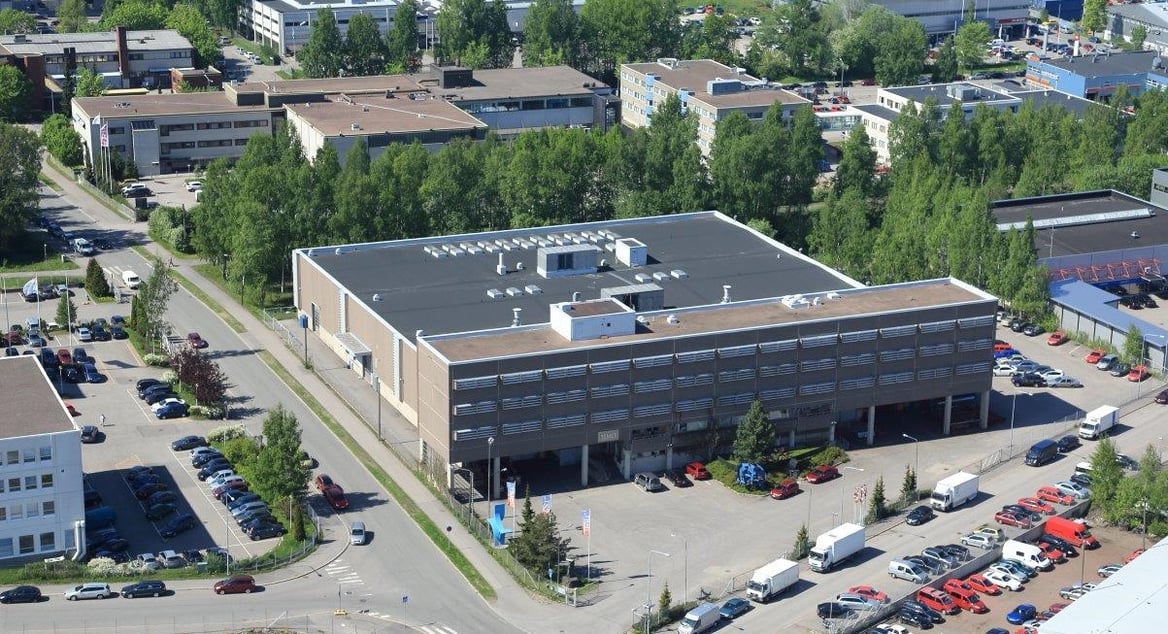 Temet HQ and main production facility in Helsinki.
Temet Group is certified with ISO 9001:2015 certificate, including our design, production, sales, and services and audited annually.
We take great pride in our "Key Flag Symbol", awarded by The Association of Finnish Work to Temet blast protection products in recognition of the products being made in Finland. The right to use the Key flag symbol is granted only to products with a minimum domestic content of 50% of its break-even cost.
Please visit our Quality Management page.
Q: Are Temet International's products approved by VTT? As VTT was sold, why are you using old certificates?
A: Temet International´s products are tested and approved by Eurofins Expert Services (formerly VTT Expert Services), as well as other international authorities.
In 2018, VTT sold VTT Expert Services to Eurofins Expert Services. Currently, Eurofins, is the national authority on certifying shelter/blast resistance products. VTT is still an accredited authority, and its certificates are still valid. Temet is in the process of having all its test reports and certificates renewed, but in the meantime, VTT's certificates are still very much valid and respected.
Please visit our Quality Management page.
Q: I was told Temet's products need practically no maintenance. What does it mean?
A: Temet's Shelter products are designed with the hopeful wish that they never need to be used, but also with the practical requirement that the shelter products will operate flawlessly even after decades of standby. Most national regulations aim at 25-30 years of standby.
Our maintenance manuals describe in detail the required maintenance for each product. This maintenance is usually quite light, easy, and simple, and is mainly done to verify that no unexpected problem has occurred, since lives are at stake.
We are in the business of saving lives; it is a serious matter and therefore we strongly recommend following our maintenance instruction to the letter.
Temet is happy to support with any maintenance questions.
Q: If I am a designer, a researcher, or just simply looking for professional data, what should I do?
A: The first step in good civil defense program is public education. Temet strongly believes that our knowledge and experience should be shared, so that many more lives can be protected.
We publish data on our website and LinkedIn account and periodically hold webinars online. You are welcome to register to our newsletter for updates (at the bottom of this page).
In addition, if you are in search of CAD files for design, or professional/academic materials for your submissions, or any other questions, we invite you to contact us by email. We are very happy to support.
Send an inquiry!
Fill in your contact information, name the products or services you're interested in, and our sales personnel will contact you.