KIL-3 Chemical detector
One detector to bind them all. ChemProX-DS is a chemical detector for fixed installations, which allows for both independent usage and system integration, featuring a local display with full CBRN system status. Designed and developed for being a resourceful instrument, ChemProX-DS permanently monitors, detects and classifies CWA's and TIC's, while it can serve as a network melting pot for other system components communication.
ChemProX-DS combines chemical detector performance and CBRN System Monitoring capabilities. All connected CBRN System network devices' statuses can be checked in ChemProX-DS user interface. Featuring industry-leading sensitivity and false alarm rejection, ChemProX-DS is the most user friendly and low-maintenance package of its class.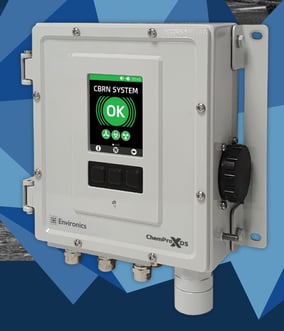 You can contact Temet here for more detailed product info and enquiries.
Send an inquiry!
Fill in your contact information, name the products or services you're interested in, and our sales personnel will contact you.