Calibration-free radiation meter
Temet, in cooperation with Sensinite Oy, has developed a new radiation meter. The new device differs from traditional radiation meters in that the meter does not need to be calibrated. This simplifies the management of civil protection shelter equipment.
The new radiation meter is based on a patented technology developed by Sensinite Oy. It has achieved very good measurement accuracy and durability. According to the law, the meter must be inspected every 5 years, but it does not need to be calibrated separately.
The radiation meter is a ready-to-use device for gamma radiation sources. It is equipped with a simple user interface and a backlit electronic paper display. The device is built in compliance with VAL4 requirements.
The device has a long service life (10+ years) and is powered by 4 AA batteries (25+ days in measurement mode). In measurement mode, the device measures and records the radiation dose rate and updates the displayed value every 30 seconds. The meter alarms when the safety limit is exceeded. The device also records the accumulated radiation dose.
The radiation meter is impact-resistant and splash-proof (IP55). The device is really easy to use with a single keystroke.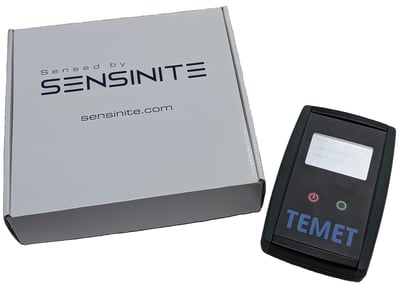 You can contact Temet here for more detailed product info and enquiries.
Send an inquiry!
Fill in your contact information, name the products or services you're interested in, and our sales personnel will contact you.