Working for Temet is a blast!
The reputation of a place of work rests mainly on its employees, and employee conduct in turn rests on how well people are treated by their place of work. Temet is no exception - we are all passionate about what we do. At our last count, there were around 100 of us here at Temet Group, and most of us work in different types of specialist roles.
At Temet, we believe that our employees are the most important resource for our business. Our personnel are our connection to our customers, and happy employees and happy customers go hand-in-hand. So, just like we offer our customers exceptional work, we offer our employees a fair and inspiring place to work.
It is also our role as an employer to take care for the well-being of our employees. Together, we strive to create a diverse culture where we find and reinforce the strengths of each employee. We believe that by motivating and developing our employees, we achieve the best possible results together. All of us at Temet work together to create a strong business culture and a motivating work environment built on our values: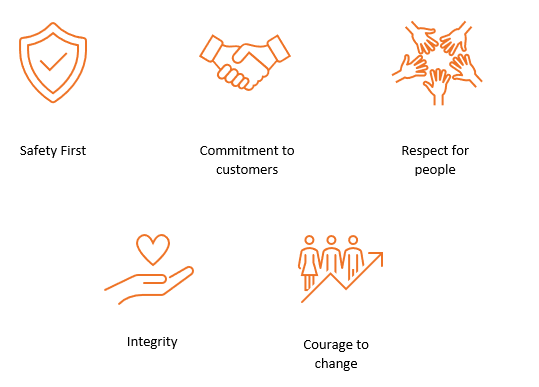 Choose Temet safety® – unmatched experience and a solid commitment to the development of protection technology
Temet's mission is to save lives. We do this every day by developing reliable and competitive solutions that protect people and property. Our solutions are used in every conceivable area, from civil protection to industrial sites.