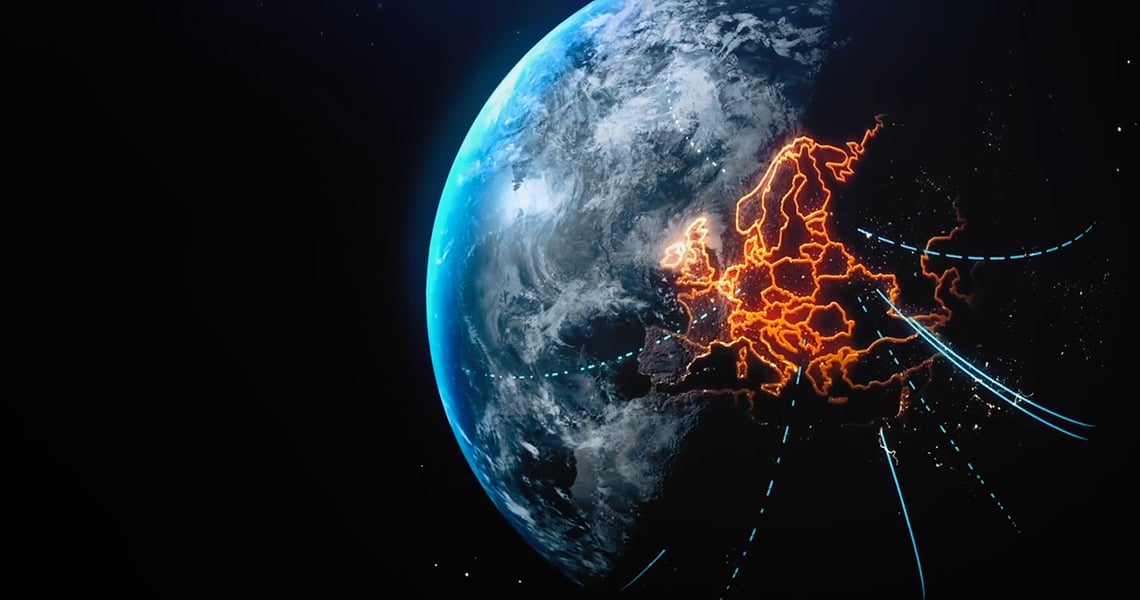 Temet –
Saving Lives
Our main mission is to protect human lives.
We are Temet
Temet is the world leading developer, manufacturer and supplier of blast protection and CBRN-protection solutions. Temet`s expertise, experience and products are used in civil protection as well as in military projects, crisis management and in various industrial sites around the world. Our solutions include the full range of blast protection equipment, such as blast-proof valves, doors, hatches as well as CBRN filtration and regenerative CO2 removal systems, and shelter design.
Temet provides customers with its vast experience and long track record, strong production and engineering capabilities, standardized quality control and financial stability. We partner with some of the world largest companies in critical life-saving projects and our partners always know they can count on Temet to deliver.
Over the past 70 years, Temet's solutions have been installed in civil defence shelters, private VIP shelters, critical infrastructure, governments and defence forces buildings, nuclear power plants, petrochemical industries, and other confidential sites in over 85 countries, protecting millions of lives.
TEMET Group
Temet, established in 1953, has installed high-quality shelter products in thousands of shelters in Finland in accordance with the Finnish Civil Defence regulations. In the 70's Temet started to export to the International market and became the world's leading manufacturer of blast & CBRN protective equipment. In 2017, Temet Oy (now Temet International) and its biggest competitor in the Finnish market Suoja-Expert Oy (now Temet Finland) merged into Temet Group. To support our customers, Temet Group also includes Temet Construction Oy that provides rock and concrete constructions for our domestic market. Combining our capabilities, Temet Group can provide an even more extensive knowledge of design, experience, consultancy, and production capabilities for even more satisfied customers.
Temet, is always looking for expansion and new innovations. We are constantly growing and expanding into new markets, whether by direct supply, partnering with local partners, or by establishing a local entity.
The purpose of our work
The work we do has a purpose: saving lives. To achieve this, we develop our products and services and support our customers throughout our products lifecycle. Overall, our products and services save lives and protect the valuable assets of our society.
Our vision is to be a leader and the most trusted global pioneer in the manufacture and supply of protective solutions. This means that we invest in our know-how as well as in manufacturing and participate in the development of the industry in cooperation with our stakeholders. Responsibility is the key in our business. In this way, we guarantee that the products and services we provide to our customers are safe and reliable.
All of this is based on our values:
Safety First
Our priority in every aspect of our business is saving lives. It is what we do for living. Investment in safety is an investment for the people.
Commitment to customers
We consider the customer first in all our decision making. We make solutions for the benefit of people and therefore for the benefit of our customers.
Respect for people
We listen and communicate, and we trust and respect each other. Success to achieve our goals is built on people and collaboration.
Integrity
We are honest and our actions are always ethical. Our business must not be conducted unethically or by dishonest means, ever.
Courage to change
We are always exploring the new ways and innovations to benefit our customers and our company. Continuous development is at the core of our thinking.
Choose Temet safety® – unmatched experience and a solid commitment to the development of protection technology
Temet's mission is to save lives. We do this every day by developing reliable and competitive solutions that protect people and property. Our solutions are used in every conceivable area, from civil protection to industrial sites.