Airlock tent ST-1
The ST-1 airlock tent is used in civil defence shelters. The ST-1 airlock tent is fitted onto a mounting frame installed inside the civil defence shelter. The tent serves as a civil defence shelter airlock, the purpose of which is to prevent the passage of toxic substances into the shelter when the protection door is opened.
The airlock tent frame consists of a tubular steel structure covered with a fire-resistant fabric, the fire rating of which has been approved in accordance with IMO Resolution A.471 (XII) and SIS 65 00 82 test methods. The airlock tent forms a underpressure of 10–50 Pa at an air outflow rate from the shelter of 15–80 dm³ /s.
The left/right handedness of the airlock tent can be reversed by turning the airlock tent upside down The airlock tent meets the requirements of regulations issued by the Finnish Ministry of the Interior.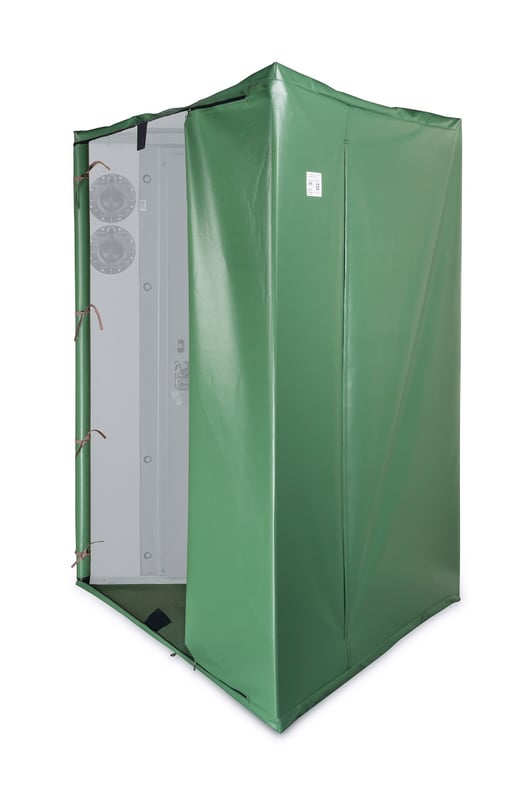 Airlock tent ST-1
You can contact Temet here for more detailed product info and enquiries.
Send an inquiry!
Fill in your contact information, name the products or services you're interested in, and our sales personnel will contact you.