Overpressure Meter YM-1
Overpressure meters (also known as differential pressure gauges, manometers, or gauges) are required in a shelter to monitor and ensure the differential overpressure between the inside of the shelter, its different rooms, and the outside. This is critical for a shelter to ensure no contamination can enter the shelter.
Many types of overpressure meters are available and they vary by type (liquid, dial, or digital), transmission capabilities (for remote control centers for example), measuring range and units (Pa, psi, bar, etc.), durability (as blast protection rate or shock and vibrations), and more. Temet can provide you with any type required.
Our most popular overpressure meter is the YM-1 made in accordance with Finnish Civil Defense requirements and installed widely in Finland. The YM-1 overpressure meter is a liquid manometer which has a measuring range of -100 to 500 Pa with an accuracy better than ±10 Pa at the range of -100 to 300 Pa and ±20 Pa at the range 300 to 500 Pa.
It has a blast-protected intake fitting which makes it suitable for installations in which meter connection pipes may be subject to blast pressure. It is fully protected against blasts and shocks and is made entirely from non-corrosive materials.
The YM-1 overpressure meter is tested with a mechanical shock of the installation base having a rapid change in velocity of 2.5 m/s and an acceleration of 30 g. The meter is also tested to withstand a vibration test with maximum acceleration of 10 g at a frequency of 25 Hz while retaining its full functional ability.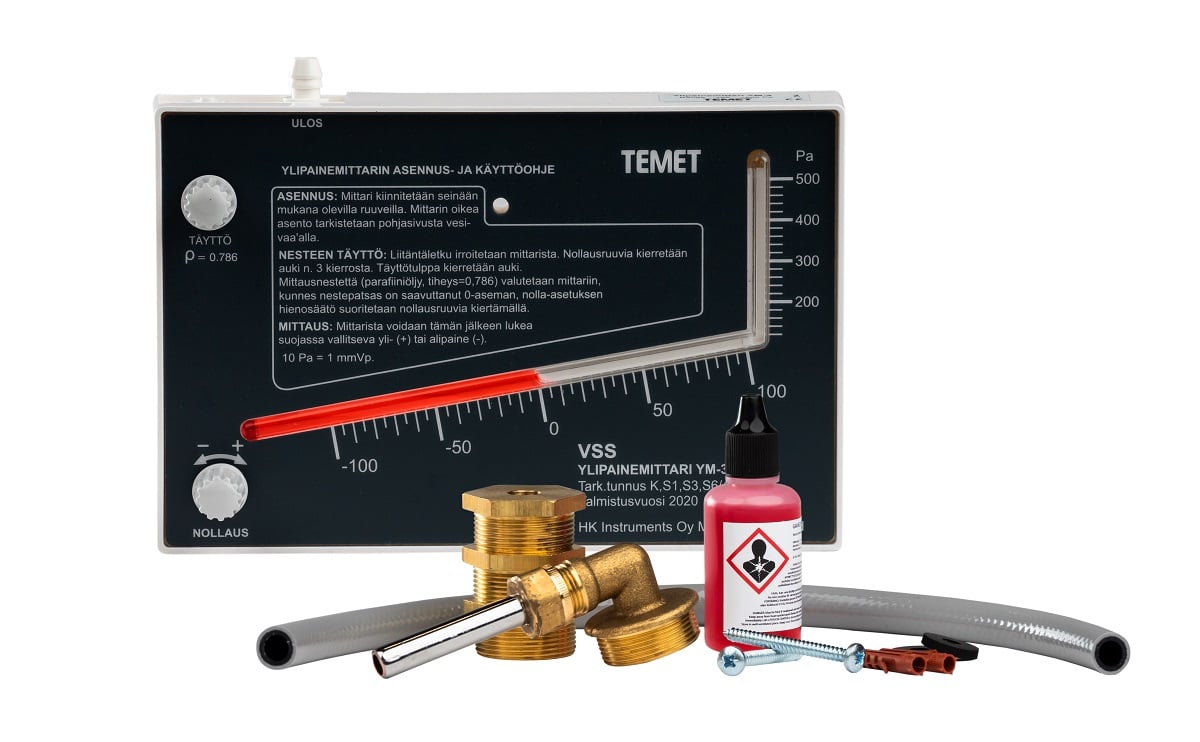 You can contact Temet here for more detailed product info and enquiries.
Send an inquiry!
Fill in your contact information, name the products or services you're interested in, and our sales personnel will contact you.