CBRN Filters
Chemical, Biological, Radiological and Nuclear (CBRN) filters protect against chemical, biological, radiological or nuclear hazards, and against many Toxic Industrial Chemicals (TIC).
Temet ES CBRN filters are used in both the civil defense and operative shelters as well as in industrial facilities (mainly in escape and control rooms).
Our standard filters are designed to comply with the strict Finnish Civil Defense Requirements, but variations were made to meet lower or higher requirements as per specific need.
A good CBRN filter should have the following basic characteristics. It should include two filtration methods: (1) mechanical filtration to stop all particles (biological particles or nuclear fallout) at a very high level (our standard filter includes HEPA filter with min. 99.995% efficiency for 0.3µm particles), (2) activated carbon filtration which will remove all the chemicals and gases from the air (our standard ES CBRN filter comply with the severe Finnish and other countries' requirements). It should be able to sustain a minimal blast wave (our filters are tested against reflected blast pressures of 2 bar and reflected total impulses of 15 bar ms), as well as many other tightness tests, shock and vibrations, and more.
Our filters are designed to remain in standby for 30 years (as long as the filter kept sealed) and to be ready and fully functional at any time.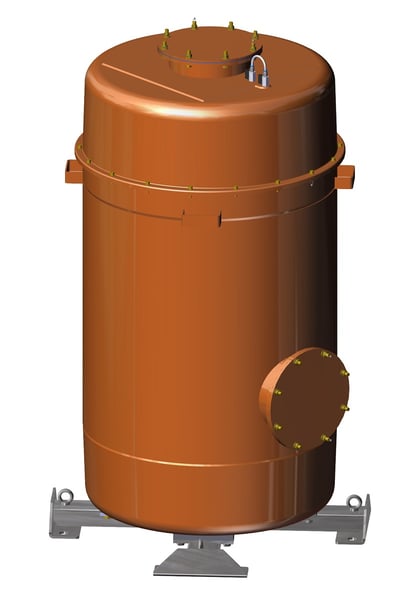 ES-1250 CBRN-filter
You can contact Temet here for more detailed product info and enquiries.
Send an inquiry!
Fill in your contact information, name the products or services you're interested in, and our sales personnel will contact you.