Custom Blast Doors
Blast doors are one of the most crucial elements of any civil defense shelter or other operative protective structure. They can protect against blast waves, fragments and entry of toxic gases.
Temet blast doors are primarily designed to stop the advance of air blasts, but can also be made airtight to prevent the entry of toxic substances. All doors are designed for simplicity and reliability and minimal maintenance.
Alongside our range of pre-engineered standard doors, we have also been designing custom blast doors, which it has been doing for many years. Our custom blast doors adhere strictly to client specifications.
Custom designed blast doors can have a variety of differences in requirements, from different blast criteria (long or short duration blast, internal explosions, etc.) through opening methods (power-operated, single/double leaf, sliding door, roof position, etc.), remote control, special hinges, different latching and locking mechanisms, and many more options.
We have found that the best custom blast door designs are made in constant interaction between the manufacturer and the architect/structural designer right from the start, so we are here to help.
You can contact Temet here for more detailed product info and enquiries.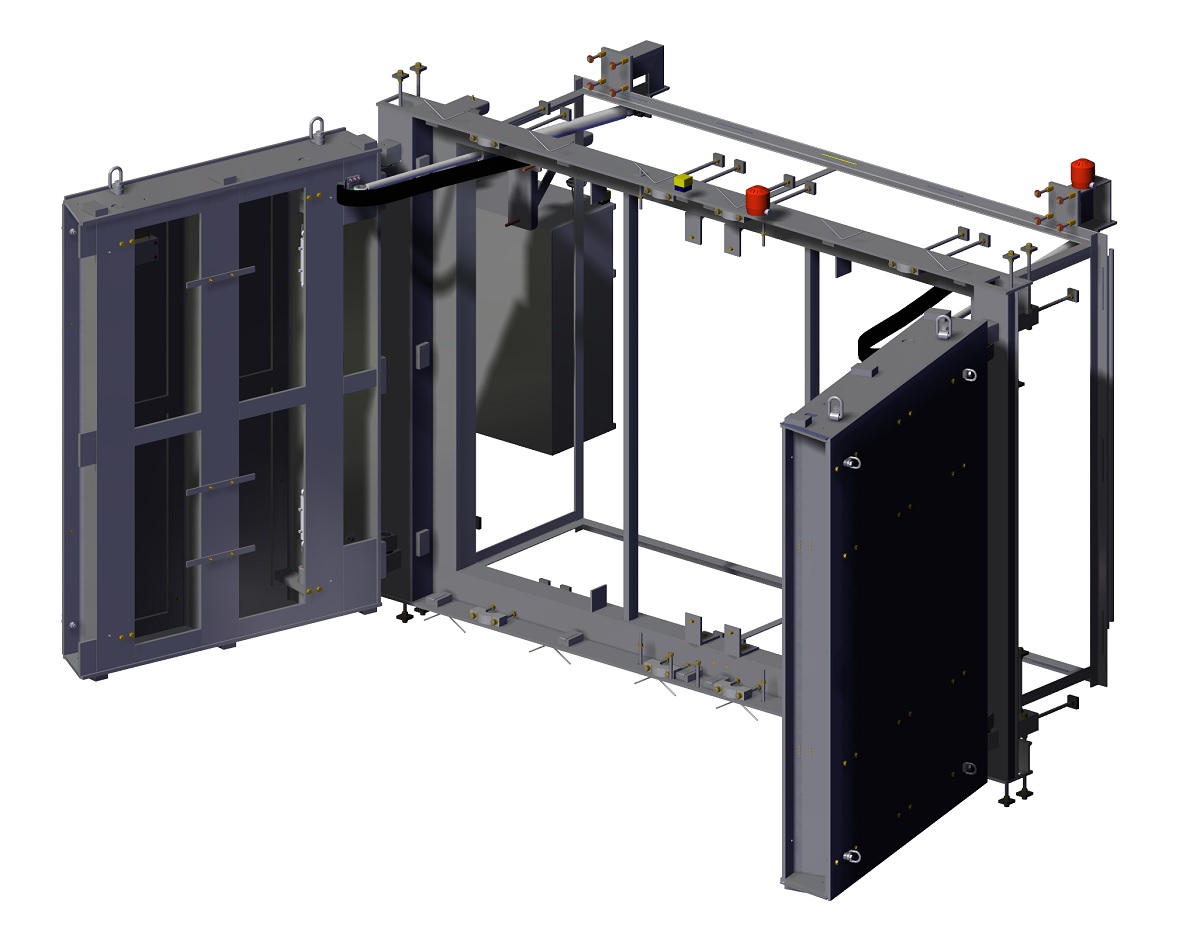 Send an inquiry!
Fill in your contact information, name the products or services you're interested in, and our sales personnel will contact you.