Gastight Closing Valves -KS series
The Gastight valves (also known as "Closing Valves", "Butterfly Valves" or "Shut-off Valves") are commonly installed on ventilation ducts and are designed to control the airflow inside the duct or to hermetically seal the duct. These valves are designed to operate in dangerous gas environments and can retain their airtightness even at substantial pressure differentials.
A common installation of the gastight valves is inside ducts that allow open air passage to or from the shelter in peacetime and can seal these opening in emergency time.
Our KS series gastight valves are used in air ducts in civil defense and operative shelters as well as in industrial facilities. They are corrosion-proof and designed to operate in a wide range of temperatures.
Various models, materials, sizes, and installation options are available to fit almost any requirement. KS valves can also be delivered with actuators for motorized operation from local or remote control.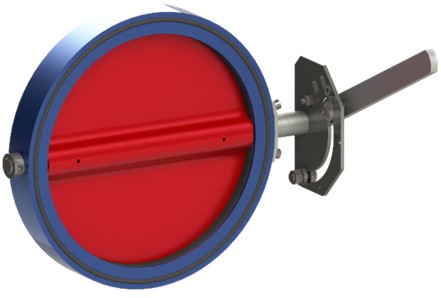 KS-series gastight valve, manual version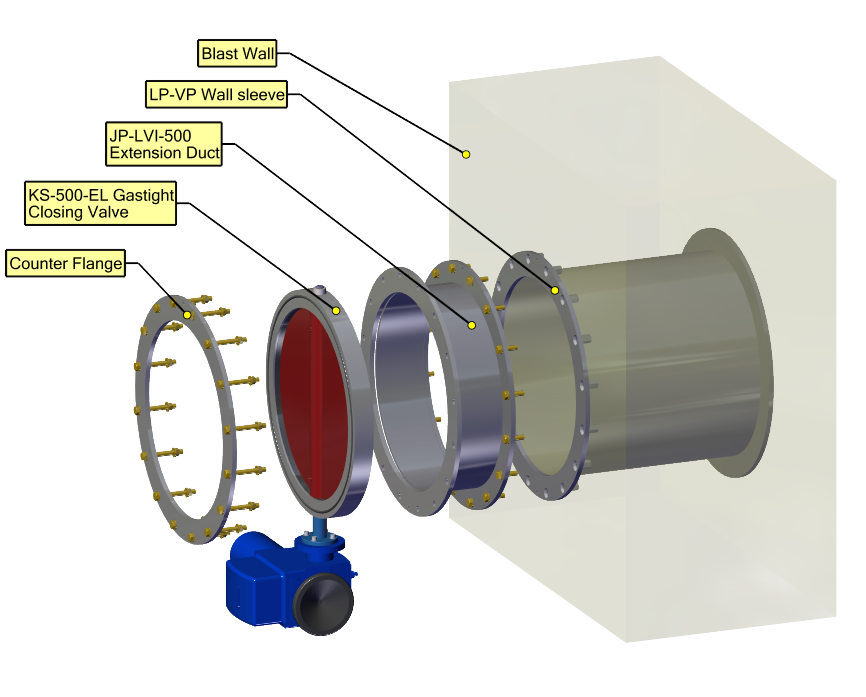 Send an inquiry!
Fill in your contact information, name the products or services you're interested in, and our sales personnel will contact you.